Abstract Watercolor Ink Pastel Painting Drawing on Paper NIGHT LIFE
$

225.00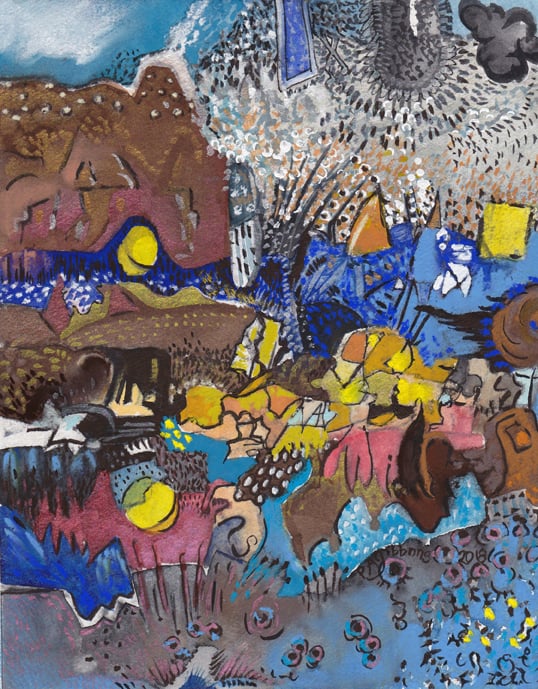 Night Life is an abstract drawing about the energy of the night. Night is a time of rest for some, but there is much that happens in the night hours. I was channeling life in a small city or town, perhaps in Europe or out west.
Starting with an automatic/blind drawing, I paint a layer of watercolor to define shape and color/value, and when dry (or wet!) I used pastel, and ink.
Paper size is 8" x 10" in size, drawing slightly smaller (was taped down to a board. It is NOT matted as you may choose to use a variety of frame sizes.
I have been creating a series of abstracted/impressionist works inspired by nature and science which often start with a blind/automatic drawing, letting the piece and my muse dictate its direction. My love for the narrative and nature is found in these surreal little worlds of energy and color.
Shipped flat as a first class package with tracking between two pieces of mat-board. Shipping included in the price.
Email me at catskillpaper@gmail.com for inquiries about framing/additional works etc.
Share